20th L'Anniversary L'Arc-en-Ciel WORLD TOUR 2012 in Jakarta May2nd 
SetList
1. 茨の涙Ibara no namida
2. Chase -English Version-
3. Good Luck My Way
Hyde: Hello Jakarta! Our L'Arc en Ciel! Are U enjoyed to meet ?
ハロージャカルタ、楽しんでる?あえて嬉しいかー?
4. HONEY
5. DRINK IT DOWN
6. REVELATION
7.瞳の住人 Hitomi no jyunin
8. XXX -English Version-
9. fate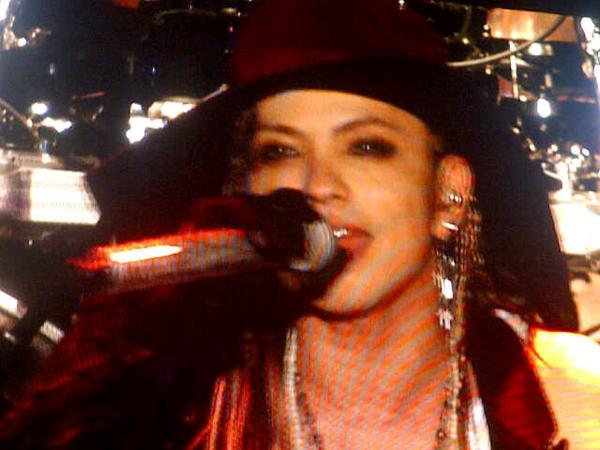 10. Forbidden lover
11. My Heart Draws a Dream
Ken:MC
Full

http://www.youtube.com/watch?v=HsVBYNc8owg
KenMC:The day before yesterday I went to Kota Tua. The photographs are so cool. Jakarta is damn hot yeah? So I swim yesterday.
Actually I want to swim with bikini girls. Bad luck, it was only me and.. *he was looking at his paper here and confused::
Bad luck, it was only me and my friend. Is there anyone wearing bikini right now?
(looked thoroughly at the audience*) Bikini..! Doko? Oooh, nice bikini girl. (note: actually no one is wearing bikini)
Last night I ate fried noodle, fried rice, and satay. The fried rice was damn good! taptap manman
I bought souvenirs for hyde in Pasaraya← department store that specialized in selling Indonesian traditional souvenirs.
I bought wayang (puppet), little gamelan ), wayang ballpoint, key holder, and door stopper. By the way bus way ←Pan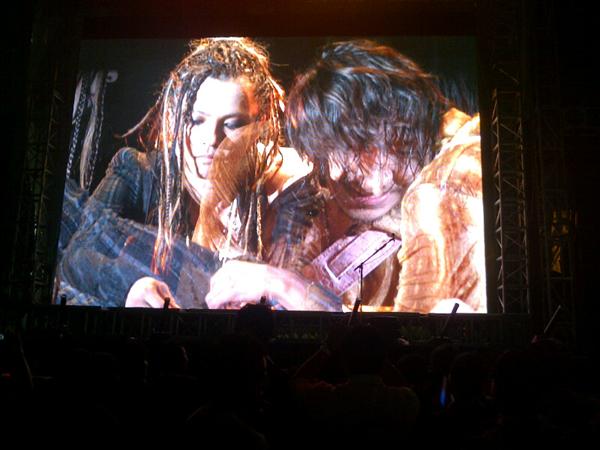 Hyde tried to play gamelan but too difficult.and Ken &hyde played with puppets←during this,Yukihiro seemed to get irritated alittle to start the live soon:::
Thank you *bowing* You're welcome. After this I will... eee? Wait. I will ask hyde to play 'suling' and 'gamelan' . Mantap!
Man man man..!Audience: Tap tap tap!!Ken: Lagu selanjutnyaaaa(Next song)... Seventh Heaven!
Ken:2日前KotaTua【地名】で写真撮りました、ジャカルタあっついね。なんで、昨日泳ぎました。本当はビキニのお姉さんいたらよかったんだけどね、一人で。(カンペに混乱)今ビキニの人おるー!???
(観客見渡して)ビキニトどこー!?(もはや日本語。)おーNiceビキニガール(実際はいない)。昨夜ね、焼きそばとチャーハンとサティを食べたんだけどチャーハンが旨かった!(リズムに乗り出す)
Pasaraya(伝統工芸品多いデパート)に路バスで行ってハイドにお土産買ってきました。影絵(ワヤン)の人形と、ちっちゃいガムランとボールペンとキーホルダーとドアストッパー。(現地語のためハイドしばし意味わからず)
KenMChydeといっしょにしばしガムランで遊んで、そのあと竹の笛にHydeチャレンジ。終始困り顔。ありがと、とけんちゃんに困りながらお辞儀。「どういたしまして」」k「スリングとガムラン演奏してくれるようhydeに頼みます。←この間、ユキヒロさん「はやくしろよ」的な顔。 Mantap(リズムに乗り出す)
Audience: Mantap! Ken: Man man man..! Audience: Tap tap tap!!現地のリズムに乗り出してセブへブスタート!
12. Seventh Heaven
13. Driver's High
14. Stay Away


*tetsuya threw the banana,suddenlyテツ不意のバナナ投げ、このへんで。


15. Ready Steady GO
+fireworks花火!so suitable gogerous!and Waving
encore: audience'We Want More We Want More'
16.あなた Anata
17. The Fourth Avenue Cafe
18. LinkーDuring Link"Tetsu:good evening .. I suju(Super Junior) from korea.こんばんはースーパージュニアです、韓国から来ましたー
Do you want to eat my banana?Do you lick my lolipop???俺のバナナが以下略俺のキャンディーが以下略(in Indonesian languageインドネシア語で)



Jakarta - HYDE MC + Niji⇒ http://www.youtube.com/watch?v=VRBb0zGrW2w&feature=youtu.be
Hyde:"Arigatou~ you guys have fun? Me too! We'll come to Indonesia again..."
"I LOVE INDONESIA"
Hyde:ありがとう。楽しんでる?俺も!またインドネシアに来たい。I LOVE インドネシア
19.虹 Niji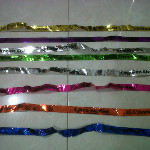 ALL tapes!!!↑↑日本とおんなじのが飛んでるのかな?全色です。It's called 'GINTE' in Japan.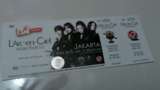 ↑Ticket!!!!!
* Ken-chan was really happy, he smiles a lot, he smoked on stage, and he opened his zipper pants in front of us~!
Kenちゃんたばこすいながらステージで幸せそーににこにこしとりましたが、フロントのジッパーがあいとりました。まぁそのあとすぐに社会の窓は閉めました
*HYDE-sama crying while singing Forbiden Lover 、opening,ending!!
ハイドさん始まりに泣き、Forbidenで泣き、ラストに感激して泣く。
*The venue is outdoor,audience amounts 10,000 people.By the time of the last,a little rain.
会場は野外でした。一万人。雨が最後の方少し降った。
*Hyde's nipple had come out in the convenience of the costume.and Audience got excited::::
ハイドさん衣装により、乳首が出ていて、盛り上がる外国人たち。
【今回のプレゼント解説:ken's Present】
*
Wayang
's particular kinds of theatre When the term is used to refer to kinds of puppet theatre, orpuppet itself is 影絵人形のこと。これ↓↓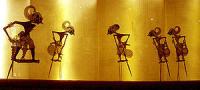 *A
suling
or Seruling is an Indonesian bamboo ring flute. It is used in gamelan ensembles. Hyde played.フルートてきな。竹の。↓↓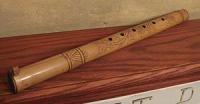 *You can watch the movie at L.A Lights (organizer)site design is so cool!!
主催のLA Lightsさんのところで動画が見られます。サイトデザインがラルク仕様で嬉しくなるよ!⇒
http://www.la-lights.com/
*ManyGood Pics in Face bookフェイスブックに素敵な写真がたくさん上がってます。⇒
20th L'Anniversary L'Arc-en-Ciel WORLD TOUR 2012 in Jakarta
http://www.facebook.com/media/set/?set=a.391606570862672.86106.153890694634262&type=1
インドネシアに思っていた以上にファンが居て、待っていた!感がすごくて、ちょっと感激しました。また行きたい国の一つになったんじゃないかなと思う、ラルク。
Ther are so many fans in Indonesia more than I thought.And felt 'Welcome!!!!L'arc!!!' so strong,maybe members got impressed!and add Indonesia that they want to come again.
ARIGATO!!!
twitter;hyhy1969ok(english or Japanese)
産廃処理のオーエム通商
スポンサーサイト
テーマ : L'Arc〜en〜Ciel - ジャンル : 音楽
« RollingStone Indonesia | Konser L'Arc-en-Ciel di Jakarta TranslationEnglish和訳 l ホーム l ViP package changed! and LA lights News English/日本語 »
プロフィール

Author:LilyMimi
name:mimi
Japanese L'arc Hyde addict.Use Japanese&English.
this blog ,I write for L'arld(L'arc fans in the world).
Shining over you.
日本人です。気紛れにラルクさんとソロを追いかけてみるぶろぐ。本体は引きこもりJAPON。日本語と適当英語で不定期更新。●●Link Free●●
Twitter:romantickalily
mail:rock69punk70@yahoo.co.jp





最新記事
最新コメント
最新トラックバック
月別アーカイブ
カテゴリ
リンク
QRコード
上記広告は1ヶ月以上更新のないブログに表示されています。新しい記事を書くことで広告を消せます。