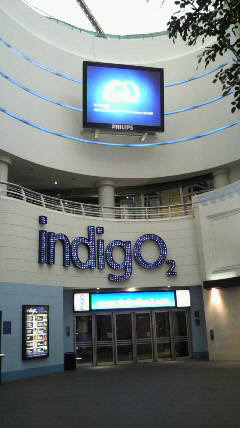 2012/04/11(Sat)
1いばらの涙IBARA NO NAMIDA
2CHASE -English version-
3GOOD LUCK MY WAY
MChyde
「Hi, How are you? Spend a good time. I 'm excited at the first time. Uresiidesu。 I want to see you. Are you ready? 」
4HONEY
5DRINK IT DOWN
6REVELATION
7瞳の住人HIYOMI NO JYUNIN
8XXX -English version-
9DAYBREAK'S BELL
10forbidden lover
11MY HEART DRAWS A DREAM
KenMC "I bought tetsuya a present. A cool pillow, so cool. Leggings. And a tube map on his arse" Tetsuya received and fit on leggings and pants soon and, pillow were wrapped around the neck respectively Guess. State in conjunction with the Union Jack jacket systemic moment「俺はtetuyaさんにこのピローとレギンスとtube mapのトランクスを買ってきました」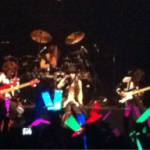 受け取ったてつやさんはピローは首に巻きレギンスとパンツはそれぞれ当てて見ていた。ジャケットと合わせて一瞬全身ユニオンジャック状態
Ken "you not get lost in this"). ". Are you tired of my story? Are you Fun?
Next song, Is Seventh heaven!')「これで迷わないね」って。「僕の話も飽きた?楽しい?僕も。ネクストソング、イズ、セブーンスヘブーン!!」
12SEVENTH HEAVEN
13Driver's High(Banana)
14STAY AWAY
15READY STEADY GO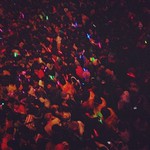 (We will Rock you from audience!!!)
encore
16あなたANATA
17winter fall
18Link(Banana)
MChyde
「Thankyou London! Do you enjoy?mme,too!so happy。you are the best.Yesterday,I went toLondon Dungeon!lovely place,but too long.) wanna see you again!thank you so much 」
19虹NIJI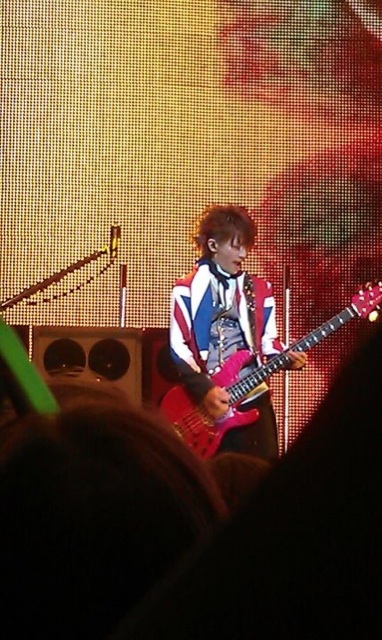 *Gift from by fan threw  for Hyde had been surprised attacked his hand.
ファンが投げたプレゼントがハイドさんの手辺りにあたってびっくり。
*虹 14年前に絶望の淵にいた人(L'ARC)たちが、20年の節目にロンドンでライブしたんだよ、
* Their (L'ARC), they live in London in the anniverary of 20 years who were 14 years ago in the depths of despair .
スポンサーサイト
テーマ : L'Arc〜en〜Ciel - ジャンル : 音楽
« April 14thParis / Le Zenith setlist&MC English/和訳 l ホーム l indigo02 LONDONはじまるよーindigo02CMvideo »